One of the biggest worries of the film photographer is that of traveling with film. We hear horror stories about not being able to find film, uneducated airport personnel pulling out dark slides and exposing film — and the dreaded X-ray machine. I see photographers talking about film and X-ray machines all the time on Facebook, and what I find most interesting is that very, very few photographers, even the grizzled warhorses who have lugged 4×5 rail cameras over hill and under dale to Capture the Shot from the Right Place, even know what film looks like when it has been affected by an airport scanner.
Now, I don't purport to know everything there is to know about this subject, but I always take precautions when traveling with my film cameras, and I have never had a problem. Oddly, though, I did borrow film from a friend one day when we were out shooting, and when I processed it, a bizarre pattern showed on it and it took me a while and consultations with a number of people to determine that this was actually x-ray damage.
Here's what it looks like:


The pattern you see on the negative is apparently the oscillation pattern of the X-ray projector. It continues through the whole strip. My friend had just purchased the film from a local camera shop, so we're still a little stumped as to how it came to be like this. The common wisdom is that film with ISO ratings of less than 800 is safe, and that if one is carrying ISO 1600 and higher to be cautious. This was Tri-X, which has a box ISO rating of 400, so the common wisdom would have failed anyway. I guess the exception does prove the rule, but I have never seen this happen while traveling, even with Delta 3200 film.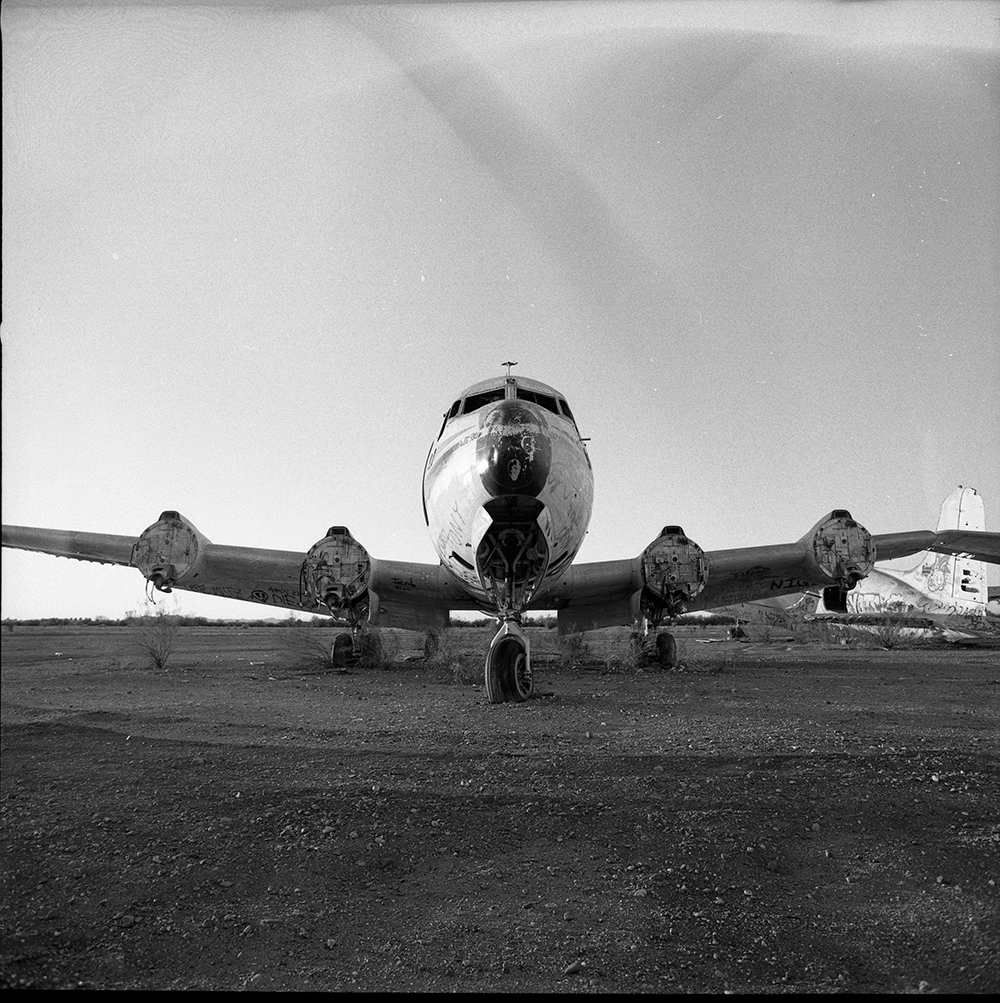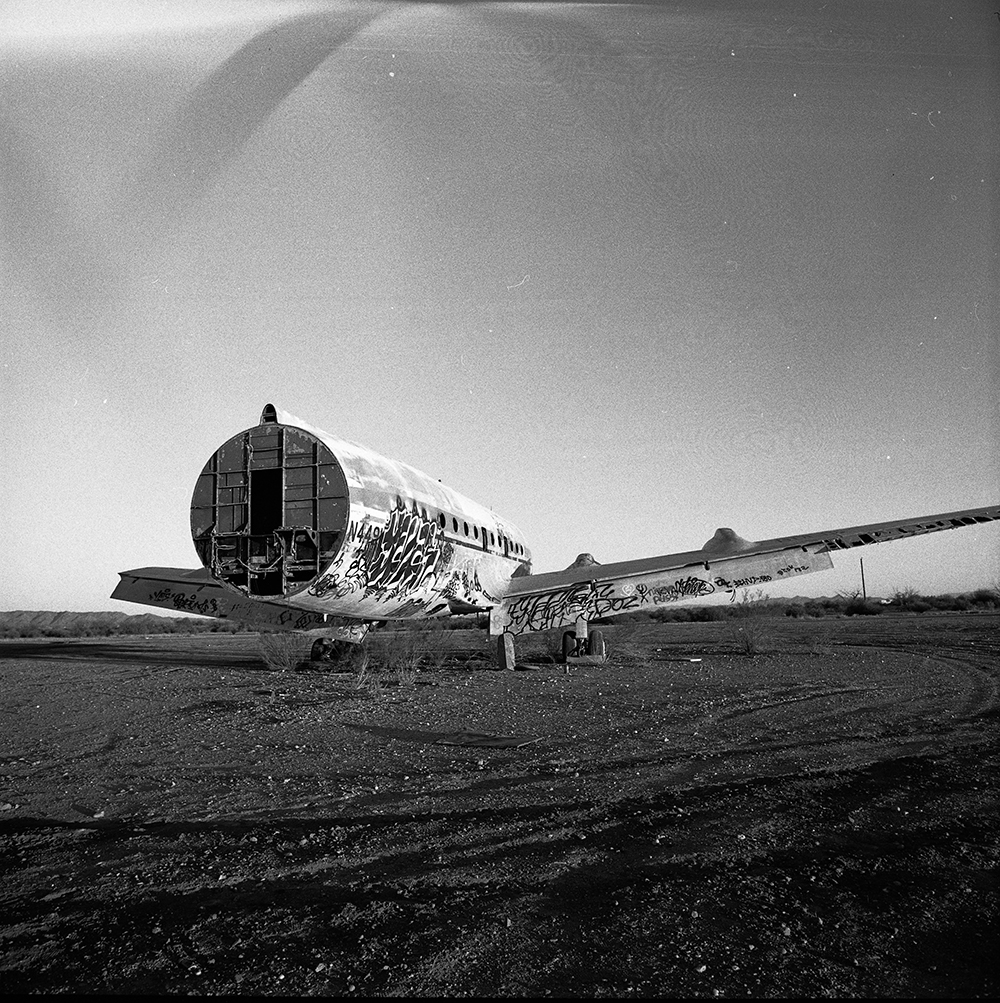 There are many products out there which claim to prevent X-ray damage, but I find that — at least inside the US — hand-inspections of film and cameras is the best bet. And not just for the safety of the film, but also for conversation. I travel a lot with weird old cameras, and I've met some wonderful people in the course of a hand inspection. On a trip to Charlotte some years ago, the TSA agent was hand-inspecting my film bag and a fellow traveler became interested. He told me he shot mostly digitally now, but occasionally he dug out his Horseman and ran some roll film through it, and as the conversation progressed I learned that this individual had actually studied for a time under Edward Weston… and when I finally stopped genuflecting towards him, the conversation lasted a couple of too-quick hours before we separated to board our different flights.
It's a very interesting world, if you're paying attention.